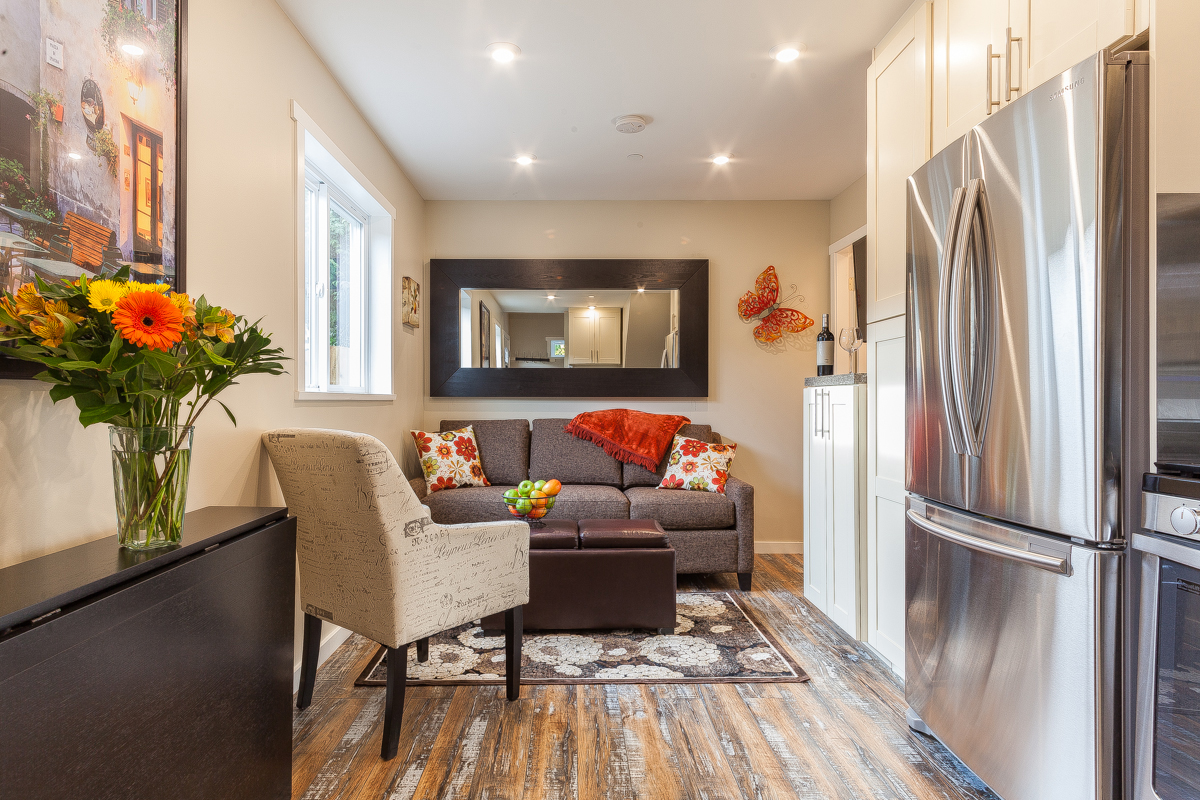 We think laneway homes are more than just houses. they're a way to keep our families close and laneways safer. they let kids who grew up in our community, stay there. they allow our older greying neighbourhoods to revitalize by attracting young community-oriented families. they're a human-friendly, neighbourly way to create more affordable housing in our growing city while still retaining the c harm and character of our neighbourhoods. LANEWAY HOMES ENSURE VANCOUVER REMAINS ONE OF THE MOST LIVABLE CITIES IN THE WORLD.
SMALL HOMES. BIGGER PICTURE.
When we embark on your project, we forge a mutual relationship of trust and open communication with you.
This starts the moment we first step onto your SITE and continues as we bring your vision TO REALITY. At the end of your project, when you're stocking the refrigerator for the first time, we want you to feel proud you've created a home not-so-far-away from home that's truly beautiful — and that you'd do it again in a heartbeat.
OPEN COMMUNICATION & COLLABORATION.
Despite our fondness for the smell of fresh lumber, we're more than just builders — we're a service company. Our experienced and professional team provides a full range of services from start to finish that help you navigate the steps and choices as effortlessly, and quickly, as possible.
 
This includes:
 
• Property Eligibility Assessment
•
Architectural Drawings
•
EngineerinG Design
• Permit Preparation and Filing
•
Interior Design advice
• Landscape Design
• Security and Surveillance SystemS
• Interior Furnishing Packages
• Rental Management Coaching
FROM FIRST DESIGNS TO FINAL FURNISHINGS